Harnessing the Power of Community to Help Our Youth Thrive
Our ability to fill existing gaps—improve the academic performance of our boys and girls, or build character and self-confidence in our mentees—relies on the support we receive from community partnerships and event sponsors. With over 15 years of impact, you can trust that every cent you contribute will be well-managed.
Our Mission
Community Youth Advance is dedicated to advancing the academic, social and career opportunities of boys and girls by providing them, and their families, academic enrichment, mentorship, college prep assistance and access to career training. Born out of the merger between Mentoring to Manhood, Inc. and Community Tutoring, Inc., Community Youth Advance provides comprehensive educational and character-based programming for students in grades K-12.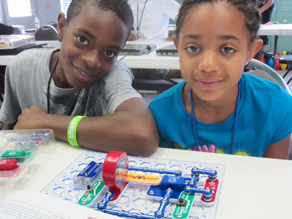 Our Impact
Here is our operating data as of September 2017.
Number of Students We'll Serve 2017–2018
Hours Spent in Extended-Day Learning Each Month