What is Saturday School?
Community Youth Advance, in partnership with Prince George's County Public Schools (PGCPS), is proud to operate the Saturday School program during the 2016-17 school year. The mission of this extended learning program is to enhance student mastery of mathematics and to help prepare them for the challenges of college and careers. Research indicates that students who participate in high quality extended learning programs have improved academic performance, higher self-esteem, and greater self-confidence.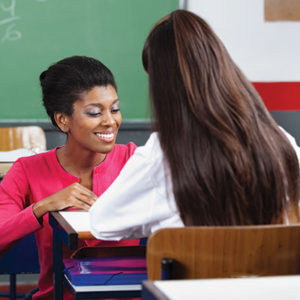 Who can attend?
PGCPS students in Grades 1 through 12 enrolled at High Point High School, Buck Lodge Middle School, Beltsville Academy, and Adelphi, Calverton, Carole Highlands, Cherokee Lane, Cool Spring, Langley Park-McCormick, and Mary Harris Mother Jones elementary schools can participate in the pilot program. Each school has been allotted a share of the 200 seats for the Saturday School program based on enrollment.
Where and when will Saturday School take place?
Saturday School will be held at High Point High School, located at 3601 Powder Mill Road in Beltsville, Maryland. The 20-week session starts on October 24, and the final session is on May 14. Hours will be from 8 a.m. to 11 a.m. Families must provide their own transportation for students.
How do I register my child?
Students that attend one of the ten participating schools can begin the register online for the Saturday School program by clicking here.
Parents can also receive information and register for Saturday School during Back-to-School Nights at their child's school from August 31 through September 25. Please keep in mind that the seats allotted to each school will be filled on a first-come, first served basis.
How much does it cost and what is included?
Saturday School registration is $50 per child for the 20-week session. The registration is discounted for FARM student to $35, verification of FARM status will be required. Tuition includes free breakfast, instructional materials, and parent workshops.
Register for Saturday School