Summit Summer Camp
Serving Grades K–6 Only
Students can lose up to 3 months of academic progression during the summer. Summit Summer Camp (SSC) is the best of both worlds providing an accelerated reading, writing, math, and science program coupled with summertime fun. Students enjoy go-kart racing, swimming, roller-skating, laser tag, and more. Early registration is encouraged!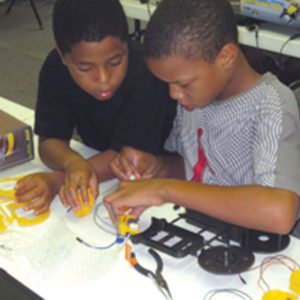 Bring on the Academics
Research shows that students can lose up to three months of grade level equivalency skills over the summer. SSC is designed to keep students actively engaged in reading, writing, and math in order to prevent summer learning loss.
No Two Summers Alike
We search out creative programming that interests students, while also targeting core grade level skill sets. SSC campers engage in weekly project-based activities designed to captivate their interests while also building mastery of key grade level skills. Students may enroll for a minimum of two weeks or for the entire summer.
Fun, Culture, Enrichment
We believe in balance so it is imperative all students have FUN. We take all-day field trips twice per week. Our field trips have included go-kart racing, swimming, and visits to the museum. All student campers are carefully supervised at all times and we welcome parents to participate.