Our Programs
Community Youth Advance offers programs for students and educators throughout the school year, on the weekends, and during the summer break. Here are the details below.
Mentoring Programs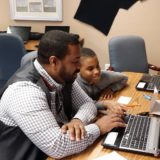 ---
M2M provides weekly tutoring, group mentoring activities and family support to more than 150 middle and high school-aged boys. M2M is one of the largest mentoring programs successfully responding to the needs of young boys in Prince George's County.
Workforce Development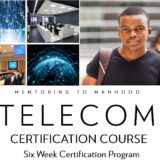 ---
The Mentoring to Manhood Telecom Certification is an initiative designed to offer recent high school graduates an opportunity to learn a marketable skill ultimately culminating in employment.  The M2M Telecom Certification will prepare young men for certification with the Electronic Technicians Association as a Certified Data Cabling Installer (DCI).