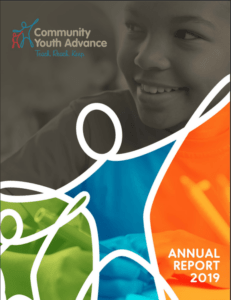 What an amazing year it was for Community Youth Advance! We welcomed nonprofit leader Danielle Milner Middlebrooks as our Executive Director. She is a champion of our local students and has spearheaded our growth and success internally and externally.
We've spent time reflecting on our 2019 achievements and defining our areas of focus for 2020 as we build on the tremendous success of our students:
86% of students improved in-class Math grades
91% of Mentees reported feeling loved and nurtured
98% On-Time Graduation Rate
100% of students report feeling prepared for life and academic success
As we journey through 2020 together, we are celebrating 15 years of service to youth and families in Prince George's County and Washington, DC. We've also committed resources to deepening our impact by:
Growing community-based tutoring to ensure more students have access to high-quality academic support services.
Increasing youth-led leadership opportunities in middle and high school to ensure students are equipped with the character and leadership skills needed for the 21st century.
Expanding life and career counseling for high school students to ensure students have a plan for their future.